CUSTOM JENGA® GAME EXAMPLE
Make Your Own Classic Edge-Of-Your-Seat Party Game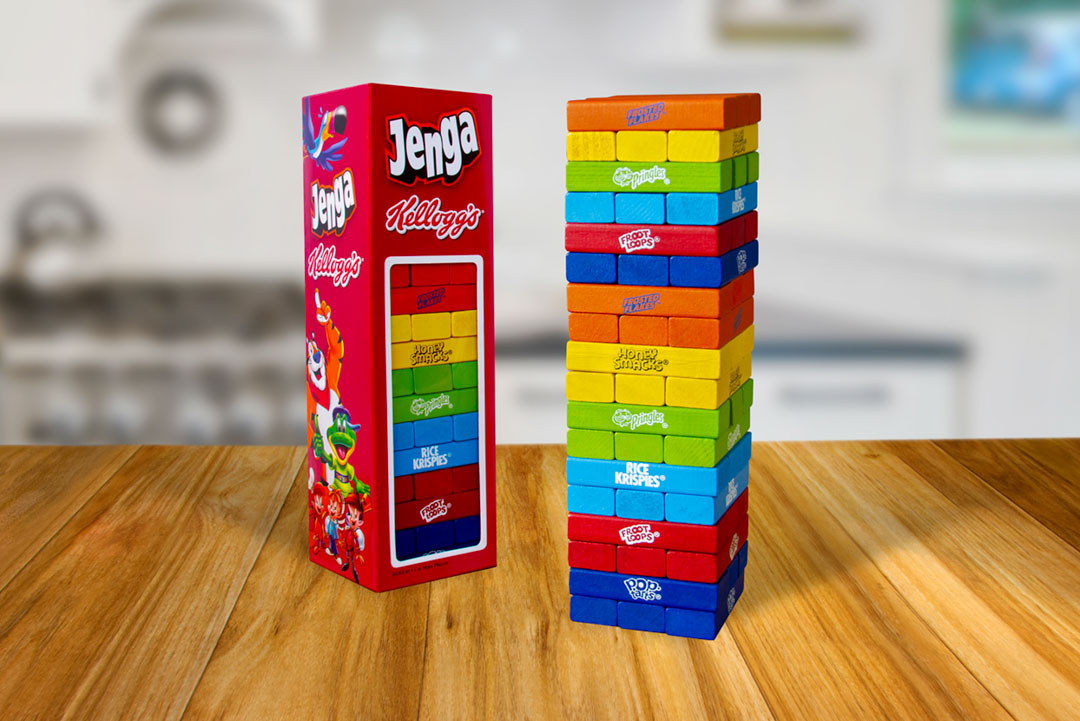 JENGA: Kellogg's
Kellogg's tasty breakfast brands stack up in a customized Jenga game that's party fun for everyone!
How Is It Different? Let the Fun Begin!
Custom Packaging
Create custom packaging that showcases your company's brands.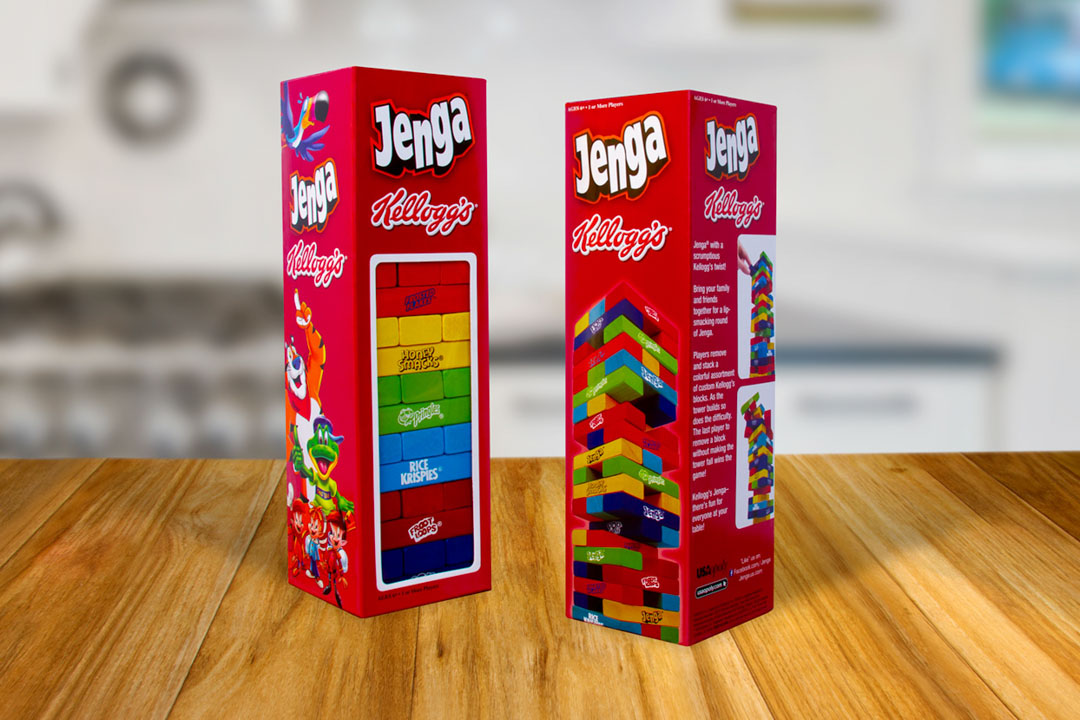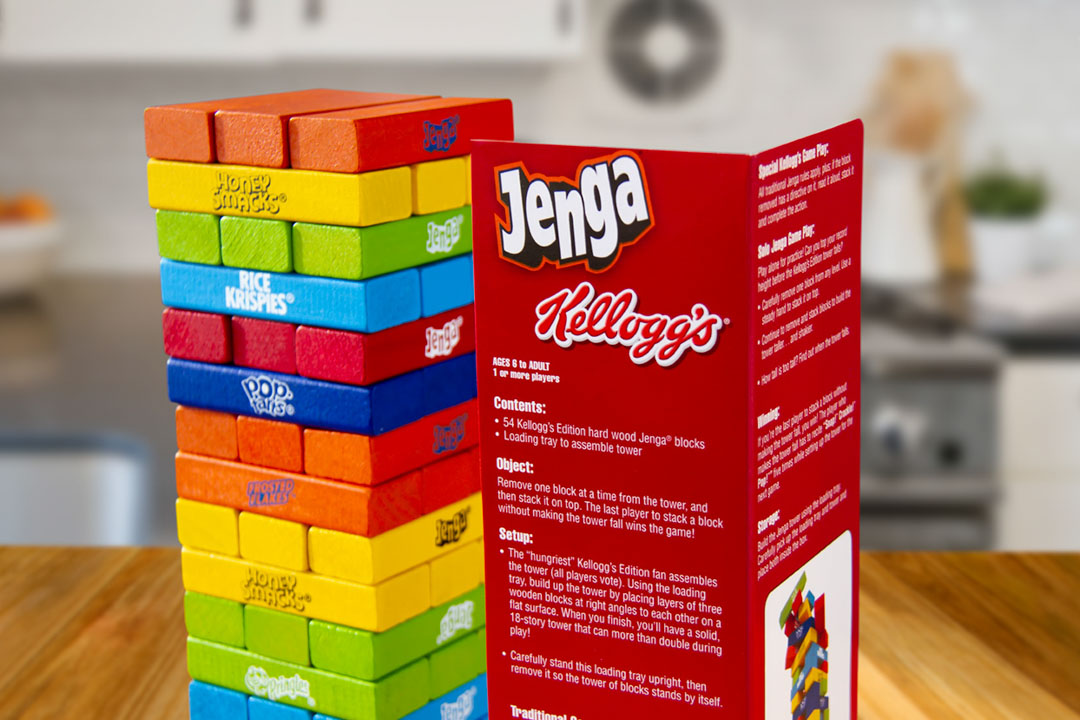 Custom Color Hardwood Blocks
Choose from a variety of colors to customize your hardwood blocks.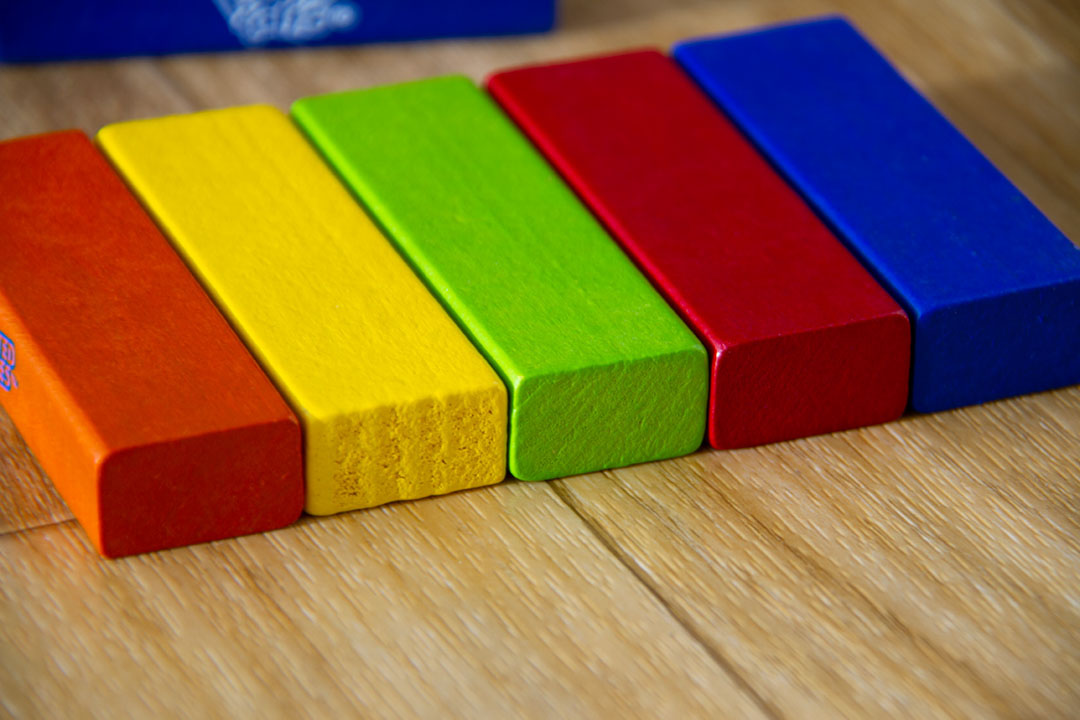 Custom Logo on Hardwood Blocks
Add your company or organization's logo to the sides of the hardwood blocks.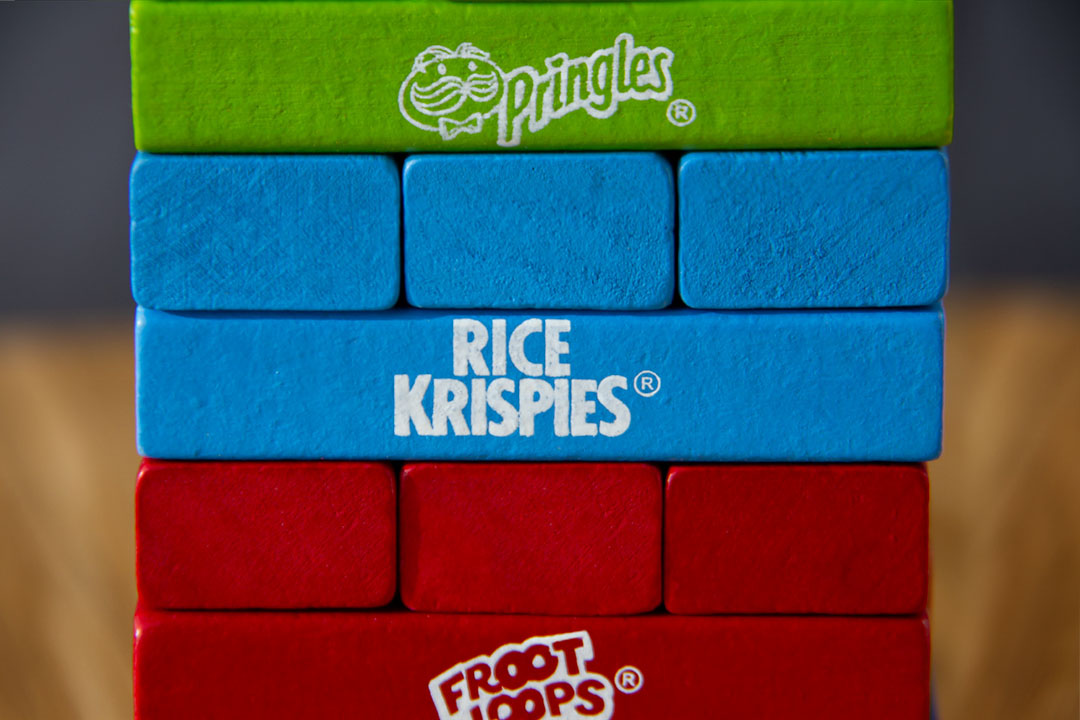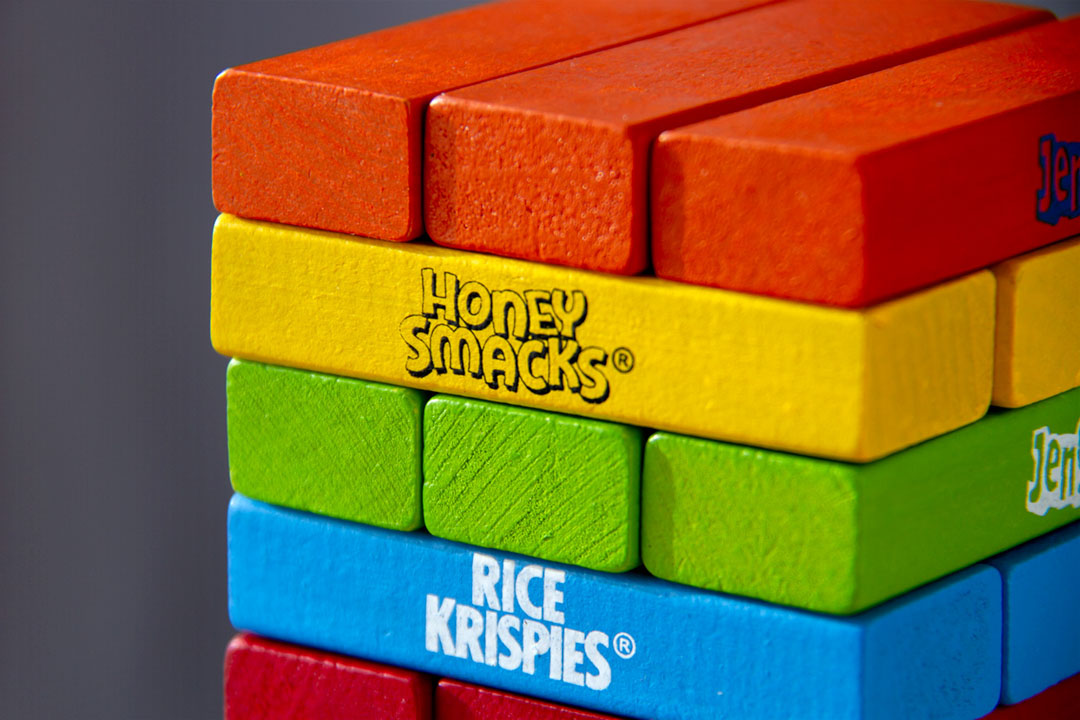 Custom Phrases on Hardwood Blocks
Create a fun twist on game play by adding custom directive phrases on the bottom of the hardwood blocks.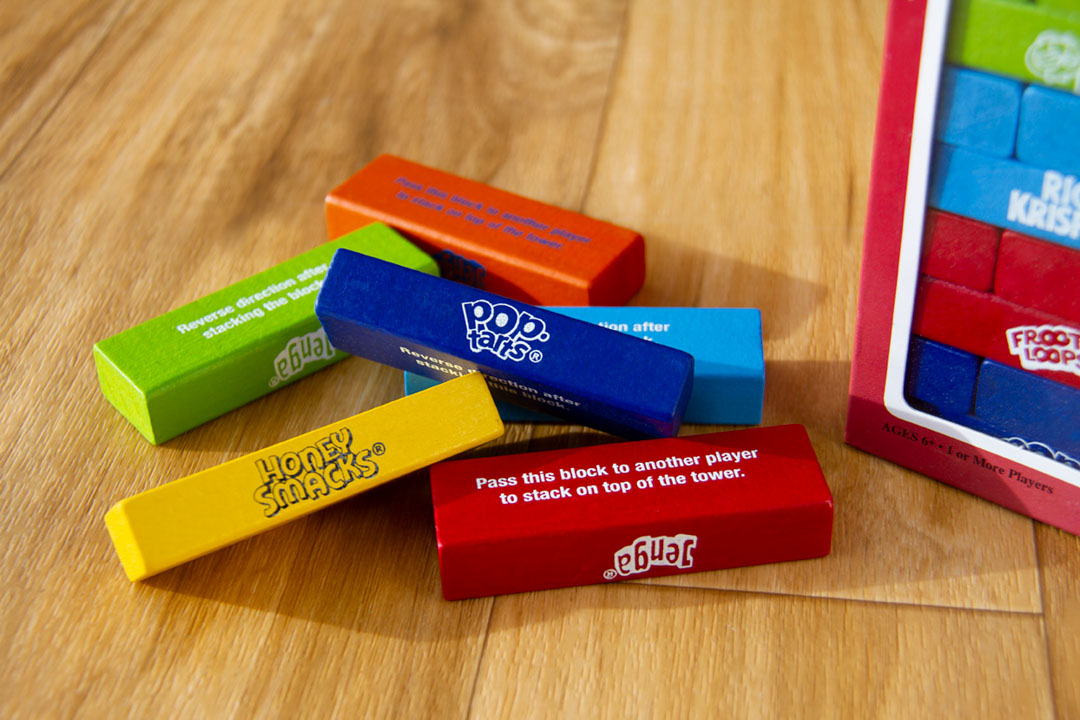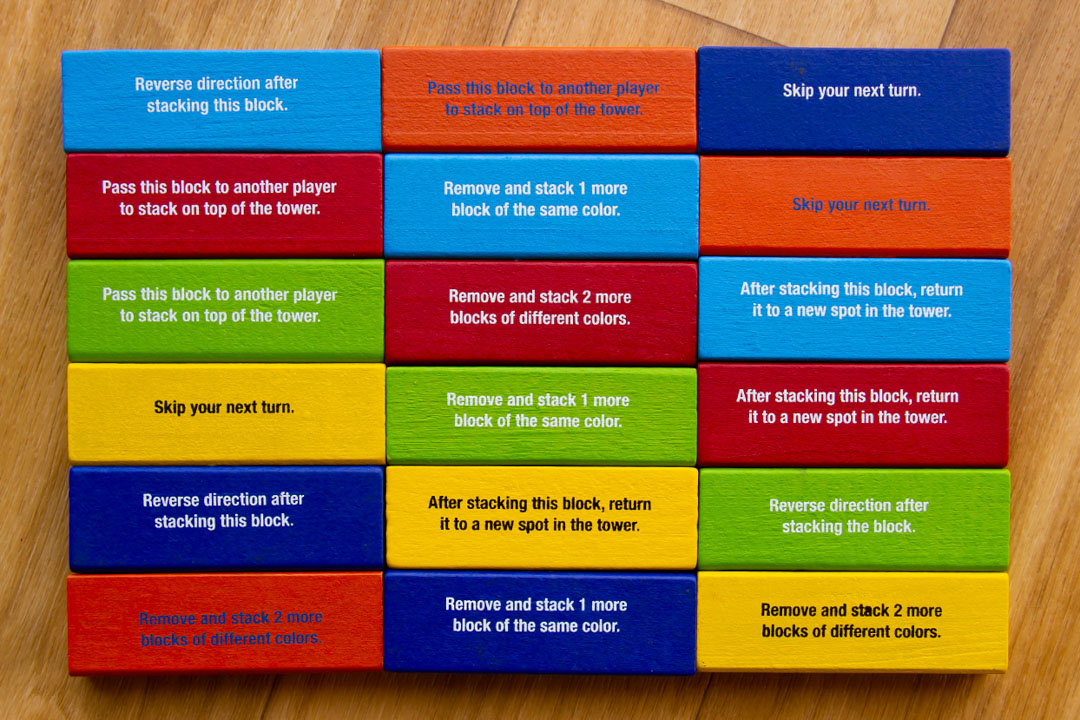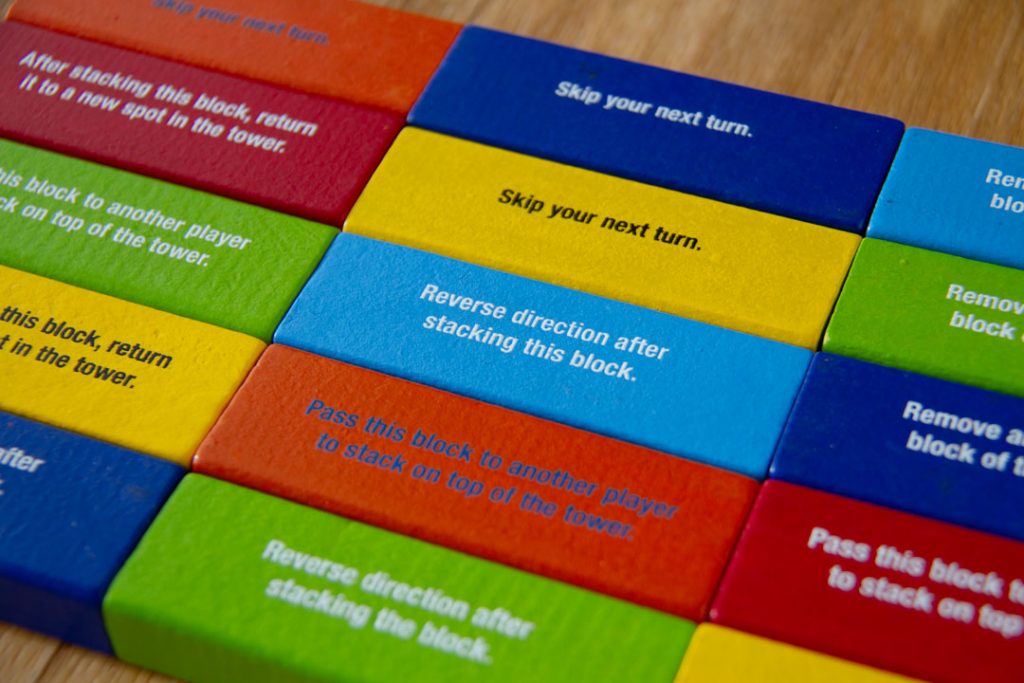 Below are a handful of companies and organizations that have created their own authentic games.
Tommy Bahama
Cornwell Quality Tools
STV
American Express
Volkswagen
Firefighters
Crooks and Castles
Bank of America
BBK Healthcare
Belkin
Berkshire Hathaway
Best Buy
CalPortland
DPR Construction
Estes Express
The Met
Hallmark
Hershey's
Heinz
Liberty Mutual
Coca-Cola
LA Lakers
M&M'S
Marriott
Mercedes Benz
Sephora
Sea World
Sun Maid Raisins
Target
Metallica
Venetian
United Way
UPS
FedEx
World War II Museum
Yellowstone National Park
Lily Pulitzer
Honda
Ford
Mustang
Corvette
Snap-On
General Mills
Tim Horton's
Wrigley
KFC
Carnival
Juicy Couture
Disney Parks
Dylan's Candybar
Geico
MGM Resorts
FAO Schwarz
Kellogg's
Canadian Tire
John Deere
Harley-Davidson