CUSTOM TRIVIAL PURSUIT® GAME EXAMPLE
Make Your Own Classic Quick-Play Trivia Game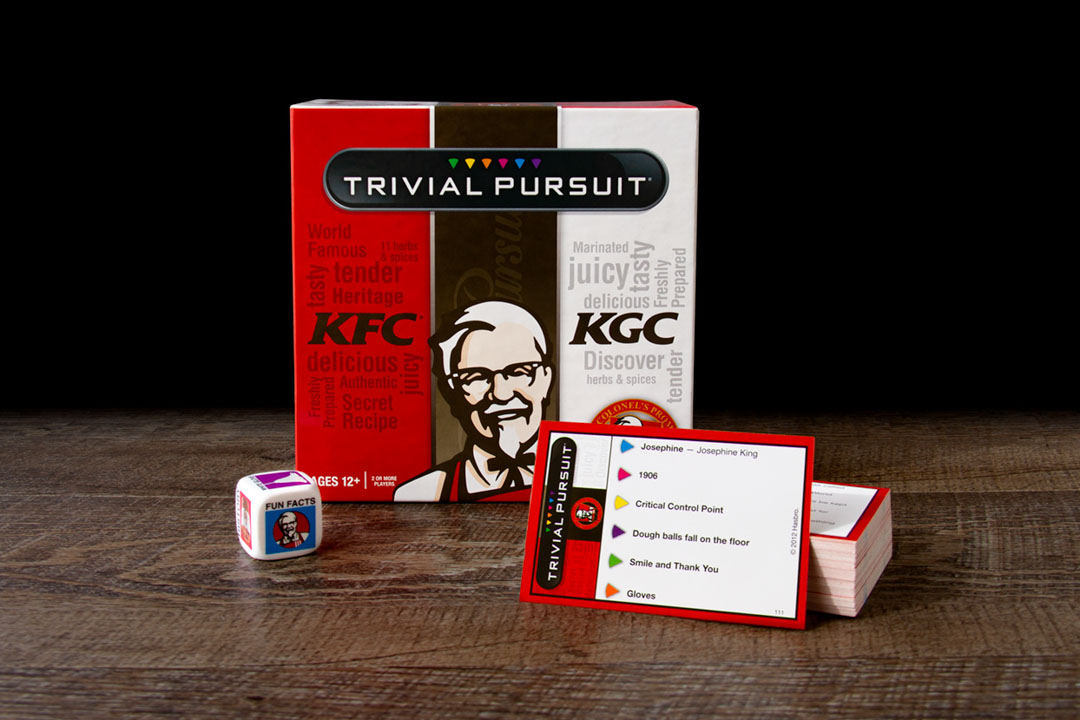 TRIVIAL PURSUIT: KFC
The classic trivia game based on the popular chicken empire is finger-lickin' fun and educational!
How Is It Different? Let the Fun Begin!
Custom Box Top & Box Bottom
Customize your box top to reflect your company or organization's vision. A custom box bottom shows off your fun trivia questions/categories, and allows you to create your own message.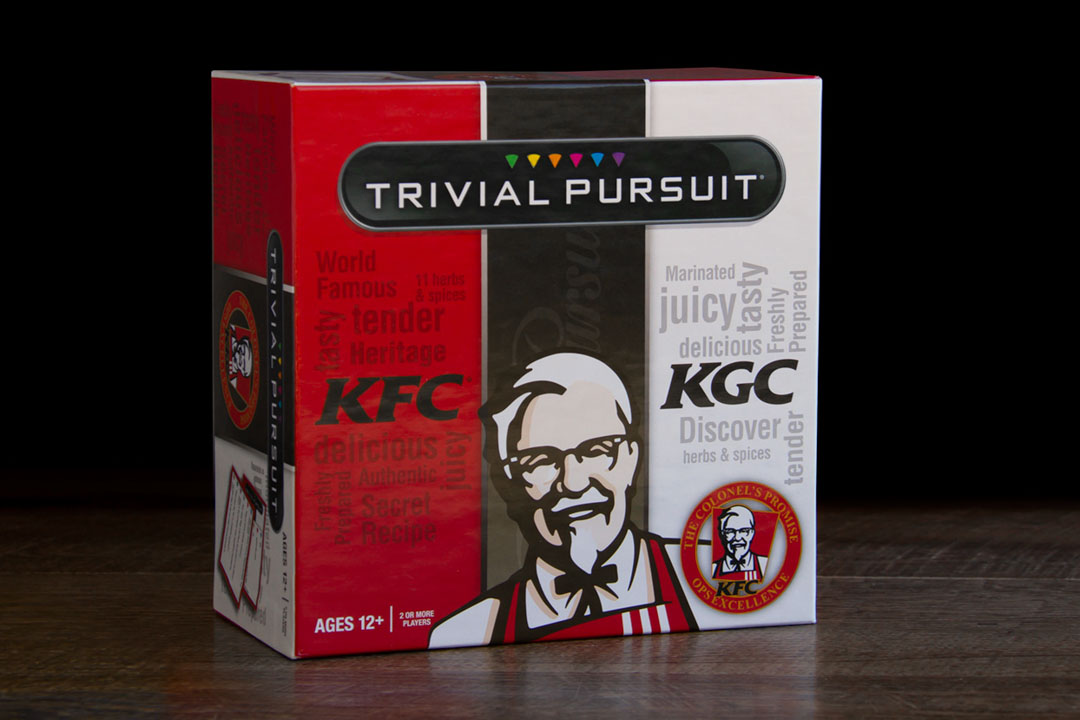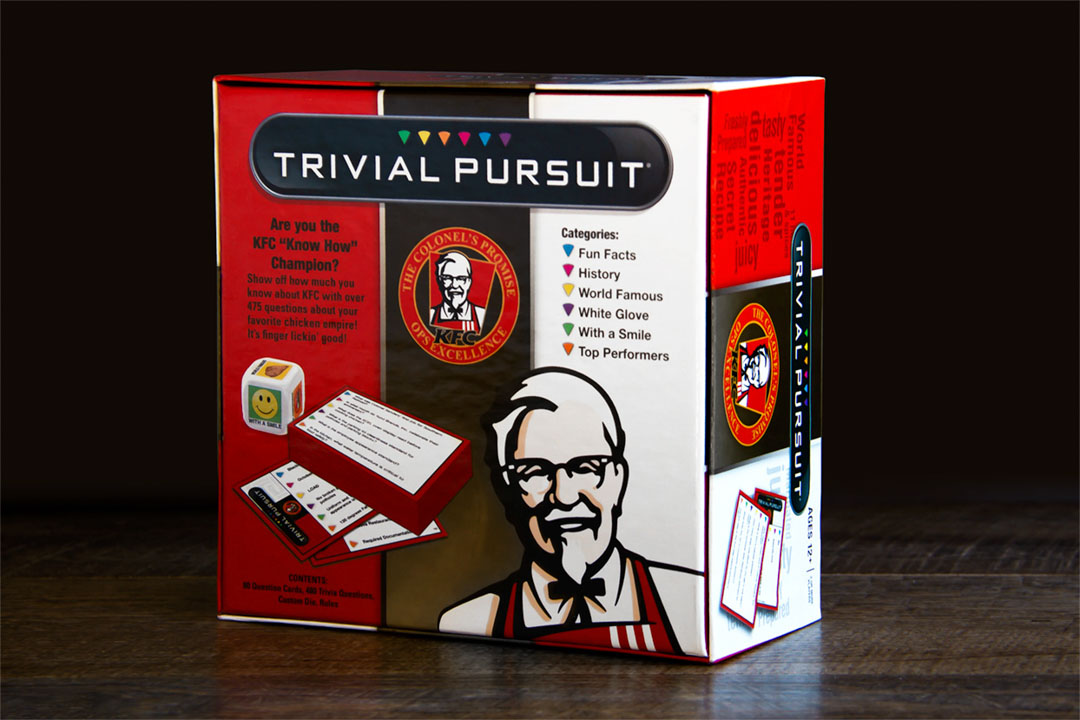 Custom 600 Questions & Answers
Design 100 double-sided cards each with 5 questions and answers based on 6 different categories all themed to your company or organization.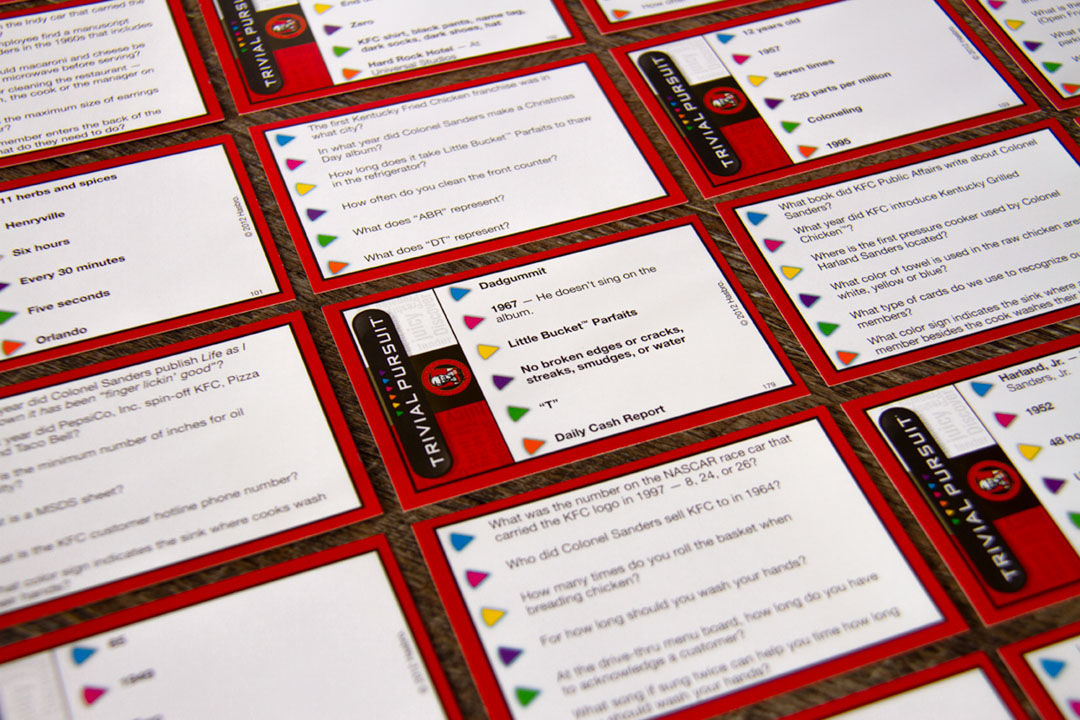 Custom Die
Add fun unique game play by customizing your die with colorful icons or branding.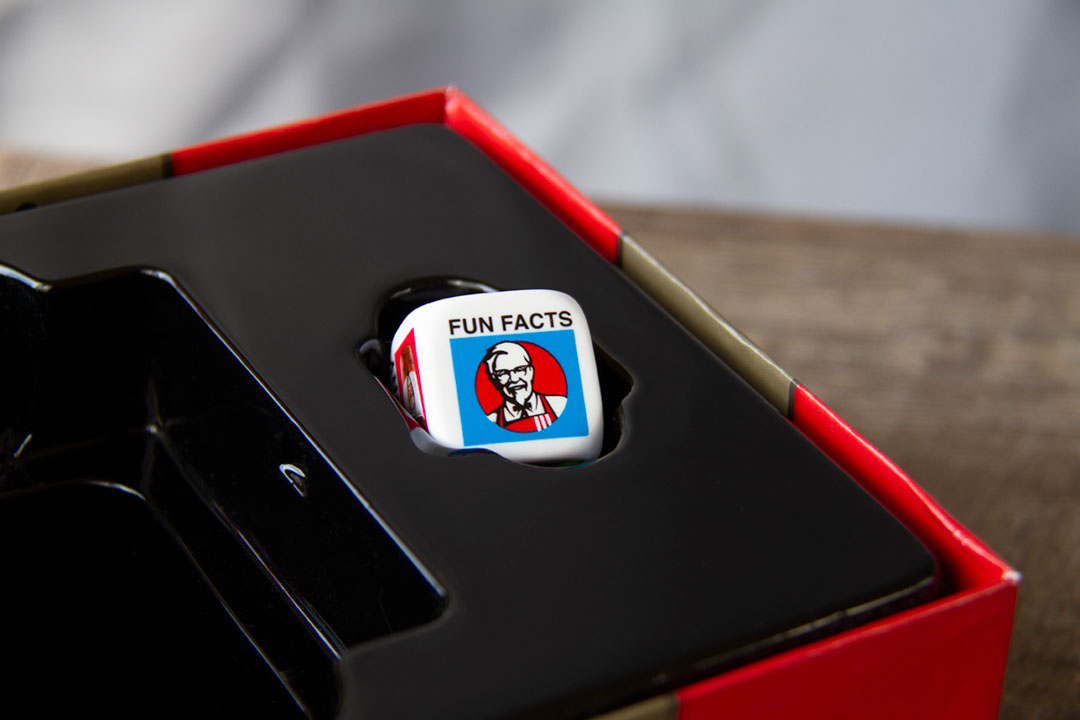 Below are a handful of companies and organizations that have created their own authentic games.
Tommy Bahama
Cornwell Quality Tools
STV
American Express
Volkswagen
Firefighters
Crooks and Castles
Bank of America
BBK Healthcare
Belkin
Berkshire Hathaway
Best Buy
CalPortland
DPR Construction
Estes Express
The Met
Hallmark
Hershey's
Heinz
Liberty Mutual
Coca-Cola
LA Lakers
M&M'S
Marriott
Mercedes Benz
Sephora
Sea World
Sun Maid Raisins
Target
Metallica
Venetian
United Way
UPS
FedEx
World War II Museum
Yellowstone National Park
Lily Pulitzer
Honda
Ford
Mustang
Corvette
Snap-On
General Mills
Tim Horton's
Wrigley
KFC
Carnival
Juicy Couture
Disney Parks
Dylan's Candybar
Geico
MGM Resorts
FAO Schwarz
Kellogg's
Canadian Tire
John Deere
Harley-Davidson